Benton Tree Service has a team of experts committed to providing to you the best service concerning your trees and how they affect your project. Our team is involved in the community, donating over 5000 trees to various non-profits throughout the metro area to mitigate the loss of tree canopy from necessary removals.  We are approved, licensed vendors for Orleans and Jefferson Parish covering residential, commercial and industrial projects. Benton Tree Service is among the top three preferred vendors for the City of New Orleans Department of Parks & Parkways.
Tim is the principal arborist and owner of Benton Tree Service. He is invested in arboriculture with over 20 years of experience in New Orleans. Tim's life in arboriculture has been more of a calling as well as his life's work as the profession is a legacy within his family. He began working in the family business with his uncle here in New Orleans and has since found great success with Benton Tree Service. Tim is also personally responsible for growing over  5000 trees and donating for the replenishment and reforestation of New Orleans' urban tree canopy. The air is a little cleaner in New Orleans thanks to Tim's exceptional efforts.  You can contact Tim at 504-896-0820. Tim's passions are all things green. He is truly an artist and scholar in regard to trees, their lives, and their health.
Licenses:
International Society of Arborculture (ISA) #0927A
State of Lousiana Arborist #LA1368 
State of Mississippi Arborist #MSLT715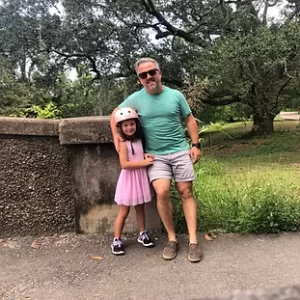 Stosh is a licensed Louisiana arborist and a city planner. Stosh began his career interning internationally in East Africa with the United Nations' agricultural arm, the International Fund for Agricultural Development (www.ifad.org). In Africa, Stosh learned rural reforestation and economic development practices with the ultimate goal of the eradication of extreme poverty. His work history includes staff at the City of New Orleans City Planning Commission as well as the City of Atlanta Department of City Planning. In Atlanta, Stosh was the Department of Planning's point person to assist with the creation of the country's most intricate municipal tree protection legislation.  With over 10 years of urban and rural placemaking experience, Stosh plays an integral role in Benton Tree Service project management, marketing, and business development. Stosh's passion is helping with saving the Louisiana Coast where he leads an annual bicycle ride to raise awareness and, of course, dollars to donate to the cause of saving our Louisiana coast. Education:
Georgia State University, Bachelor of Science – Public Policy

Georgia State University, Master of Public Policy – Planning and Economic Development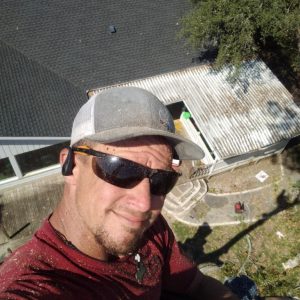 Hello, my name is Jason Archer. I'm a motivated/dedicated father and tree professional from Texas. I believe in honesty, hard work and I'm gratitude for all things. So excited to be in this City and to work with Benton tree service. See y'all around.